Simple ways you can brighten up your day when feeling sad
Sometimes, it's okay not to feel okay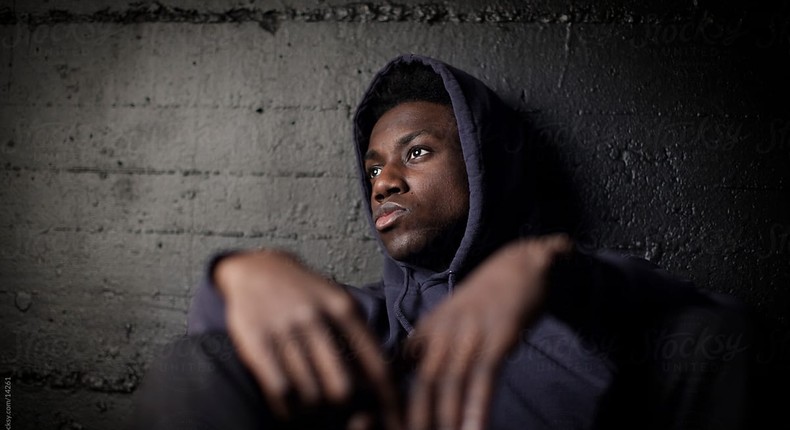 Its normal to feel sad or be down sometimes.
Life is all about the highs and the lows. If it was all smiles, it would be boring. Sometimes, we need the rain so as to appreciate the sunshine. Many things can make you feel sad; the loss of someone, an occurrence in your life or current work/life situation and it's okay to not be okay. Everything comes to pass. Different people deal with sadness differently. However, resorting to alcohol and drugs will only do more harm than good. Sure, you can cry yourself to sleep, it's healthy, but don't allow yourself to wallow in immense sadness. Get active and do something that will distract you and make you feel better again or lift your spirits like:
Confining yourself in your room crying will make you feel even more sad. Get up, get dressed and take a small walk. Take deep breaths, get some fresh air and allow your mind to relax.
2. Listen to your favorite music.
We all have a certain type of music we listen to when we are feeling down. Avoid mellow melancholic music that may make you feel like crying and listen to music that will make you feel better. Sing along if you can. The power of music is unparallelled.
You can also watch your favorite TV show or series. But when you're feeling down, you may find it hard to concentrate. In that case, turn to comedy. Comedy will always make you laugh and make you feel better. It doesn't even have to be something so major just log in to Facebook or YouTube and enjoy watching all the silly funny videos such as 'funny wedding fails'. Unless you have no heart, those kind of videos will leave you laughing till you snort. A much needed laugh to make your day better.
ece-auto-gen
Nothing like some retail therapy. There's no amount of sadness that cannot be fixed by a new pair of shoes, right ladies? If you can, treat yourself to something you love, of course once in a while. This is not to mean that every single time you feel sad you should run to Backyard Shoes...although, buying new shoes is said to increase Dopamine levels in women.
Listen, it's okay to be sad, it's okay to cry. Cry, let it out, take a nap afterwards. Even if you do not feel as good as you may have wanted to when you wake up, you will definitely feel less stressed. Your brain will get to rest and you will wake up feeling rejuvenated.
There's a reason why we are told to reach out to other people when we feel sad. Call or chat up a friend that always makes you feel better be it by coming over with comfort food, making you laugh or offering whatever form of emotional support. Sometimes, all we need is to talk to someone - a shoulder to cry on, so do not hesitate to make that call.
If you're having sad thoughts, it may be wise to distract your mind and think about something else. Play Candy Crush or solve a crossword puzzle. Something fun that will keep you active, entertained and distracted.
JOIN OUR PULSE COMMUNITY!
Recommended articles
Signs she will say yes when you pop the question
Ladies: Here are 5 dangers of wearing waist trainers
3 reasons you should apply lime juice on your face
NTV anchors Ben Kitili, Lofty Matambo promoted to senior roles
15 of the wildest animal specimens I saw hidden underneath one of the world's largest natural history museums
Cucumber: The health benefits of this fruit will leave you speechless
KTN anchor holds dreamy beach wedding ceremony on her birthday [Photos]
Fairytale bride: The 3 dresses Rita Dominic wore on her wedding day in detail
Check out how Rita Dominic and her husband looked at their white wedding