Ruto: We are ready to forgive some sins
President Ruto gives assurance to private businesses with tax issues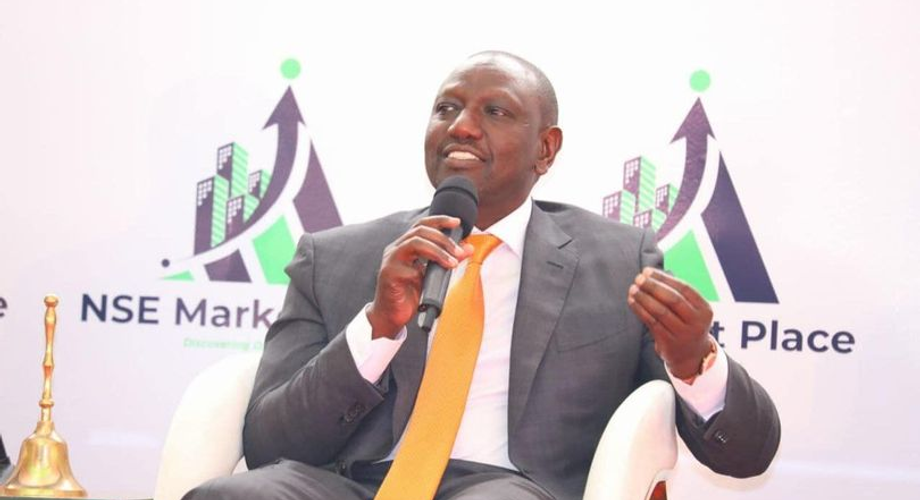 President William Ruto has pushed for the listing of more Kenyan firms on the Nairobi Securities Exchange.
President Ruto spoke at the launch of the NSE Market Place in Nairobi, ensuring that the government would support companies looking to be listed on the stock market.
He noted that several firms were fearful of the disclosures that come with being inducted into the NSE, assuring that his administration would offer a listening ear to businesses.
"I am told the private companies are reluctant to come to the stock exchange because there are tax issues that may arise if they disclose whatever it is.
"I want to promise the private sector companies that whatever tax issues may arise, as the government, we are willing to work with you so that we can remove any impediments. We are ready to forgive some sins let me put it that way," Ruto said.
He also promised that in the next 12 months, NSE would list between 6 to 10 more companies in the securities exchange.
He explained that the government will support the privatization of the state-owned companies within the next twelve months.
The head of state also challenged the private sector to commit to adding another 5 more companies to the NSE.
President Ruto also joked that the chairpersons of the Nairobi Financial Centre and the Privatization Commission should refund the government their salaries, citing failure to produce results.
During his speech, explained that a robust trading environment was good for the economy, urging the market players to simplify investing in the stock exchange.
Pulse Live Kenya
"I look forward to many Kenyans buying, selling and growing their wealth using NSE. I also look forward to the time when a boda boda guy or a mama mboga will trade on their phone as he or she awaits for the next customer instead of betting," he said.
The president urged Kenyans to grow a saving culture, because many investments are funded by savings.
JOIN OUR PULSE COMMUNITY!
Recommended articles
Burundi's president reaches out to the Tanzanian Bank CRDB for the formation of a female and youth led economy
See the 15 African countries that have agreed to merge their aviation industries
Elon Musk gives update as Twitter experiences 'slight degradation of service'
Top 5 things to know about Kenya's new tech city the African Silicon Valley
After 4 decades, the world's longest-serving president is set to continue his tenure
Bitget registers in Seychelles and plans to grow its global workforce by 50%
5 female tech founders who have been making strides in the tech community
Tanzania and South Korea set to collaborate on startup ventures in both countries
Top five richest people in Kenya in 2022
Get our Top Stories delivered to your inbox