Things hot women do to stay sexy
Rome wasn't build in a day.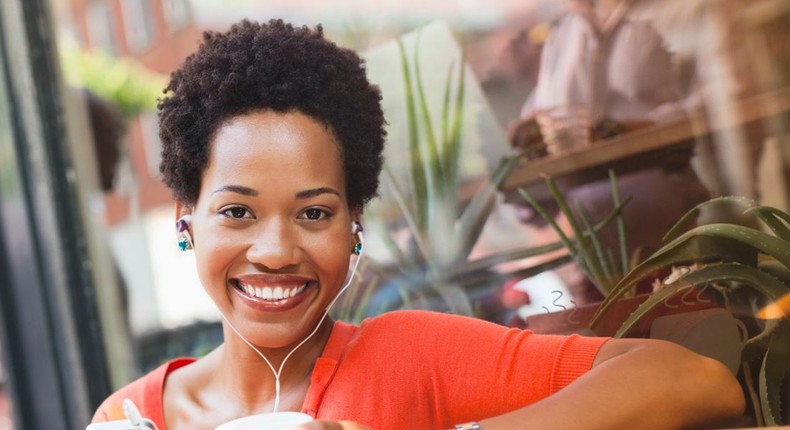 Always strutting in the office in slim fit short dresses and 6 inches heels, leaving you wondering just how any human feet can survive 8 hours in those 'things'. Yup, the hottest girl in the office that is the bane of your self-confidence when it comes to looks and style.
No it's not genes that have a woman looking so good. That's the lamest excuse you could ever give (It's not throwing shade darling, keep calm). Being advocates for everything woman, we took time to discuss and come up with a list of things that hot women do that keep them sexy and young.
Long weaves, perfect make up, flawless bodies...women in Nairobi. They're everywhere strutting in their six inch stilettos and voluptuous behinds. But do you ever wonder what it takes to stay sexy that?
Squats (workout generally)
These things...you want the perfect ass? Squat...flabby thighs-squat, that tummy fat not going away? Squat sister squat. Work out is paramount. No pain, no behind lady!
Everyone has those days when food only will solve your troubles. If you're the type of people that will only figure out how to get things done over a big cheesy burger and fries...I feel you (you probably realize your jeans are a bit too tight eh? ). It takes the right diet to maintain that flat belly...it takes even less calories to keep that waist at a size 8. As you do it, remember to hydrate. Water is life
Please don't wear body con dresses with your kikuyu body...seriously there's no need to show us what you don't have. If you have them curves don't be afraid to flaunt them
There's no use being all dolled up if you can't articulate a single sentence. Nothing turns you off like a beautiful woman that can't speak English
Bold is beautiful. If you want it, have a go at it...whether it's that promotion you're eyeing at work or that gorgeous guy from 6th floor you've been crushing on...you can get it. You only need to be bold enough to go for it
JOIN OUR PULSE COMMUNITY!
Recommended articles
5 ways to have more mind-blowing sex in your relationship
5 things you should never do to please a woman
Popular Nairobi lawyer Silas Jakakimba weds fiancée in star-studded ceremony [Photos]
What's the craziest thing love has ever made you do? 10 Nigerians share their drunk-in-love stories
5 medical examinations every couple needs before marriage
Different types of customers you will meet when working in customer service [Pulse Contributor's Opinion]
How to successfully shoot your shot [Pulse Contributor's Opinion]
Why won't my ex just stop texting me?
4 ways to comfort a grieving parent [Pulse Contributor's Opinion]