5 tips you need to start a relationship off social media
All you need to know before sliding into that DM.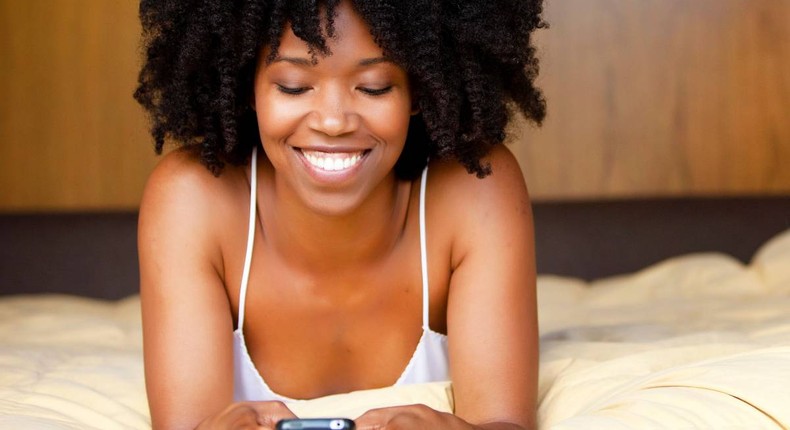 There are loads of stories that show clearly that love can be found on social media.
Uncountable marriages began with an 'hi' on Facebook, Instagram was where some others found the bone of their bones, and many others can share stories of true romance which they found on Whatsapp.
Don't get carried away though, for every rosy love story which began by typing the right words at the right time, there are many others that got snuffed out before its embers could glow.
So, before you try to initiate a relationship with that pretty babe or buff guy you've been crushing on, these are five things you should know;
1. It could be a glorious success…
As already stated above, love lives in the Nigerian atmosphere and with good Internet connection and a nice chunk of luck, you can tap into it.
If you've found someone online whose persona has caught you in a web of attraction, don't be afraid to say something, it could be the beginning of great things for you.
2. Or maybe an epic failure
Just as you could create a fairytale romance, you could also experience failure. Sometimes, the guy or girl might be taken, or they could have no interest in social media/Internet relationships.
It's a game of half chances… you win some, you lose some.
3. You might not like them in person
Sadly, some people are not as fun in person as they are on social media.
Thanks to filters and other picture-editing tools, some other people have a different look on their social media pages and another one in real life.
This is referred to as being 'catfished.' Catfishing is the act of luring someone into a relationship by adopting a fictional online persona.
You gotta watch out for those ones, too.
When you get curved on social media [mostly on twitter and Instagram, it means that someone intentionally rejected you with an intention to ridicule you or make a mess of you.
This is common with ladies [of course] and they often say no to you in the rudest, insulting and shadiest manners possible. That's actually what makes it a curve.
5. Your privacy is at stake
This often comes directly as a result of being curved.
When some babes curve guys [or when it happens the other way round] they sometimes take screenshots of the curve and put it on their timeline for all to see.
Don't be surprised to also see the sexting you had with a girl on Whatsapp ending up with Subdelivery Man on Twitter, or being posted on other blogsites such as you-know-where.
Hell, it might even appear here on Pulse – and if it does, best believe it has fully become public information because, you know, everyone reads Pulse!
JOIN OUR PULSE COMMUNITY!
Recommended articles
5 best places to propose to your girlfriend
How to get your crush without shooting your shot
Why do guys still masturbate when they have girlfriends?
Signs she will say yes when you pop the question
Ladies: Here are 5 dangers of wearing waist trainers
3 reasons you should apply lime juice on your face
NTV anchors Ben Kitili, Lofty Matambo promoted to senior roles
15 of the wildest animal specimens I saw hidden underneath one of the world's largest natural history museums
Cucumber: The health benefits of this fruit will leave you speechless