Signs that your relationship is a disaster waiting to happen
If any of the scenarios listed here is your reality, your relationship is in real jeopardy.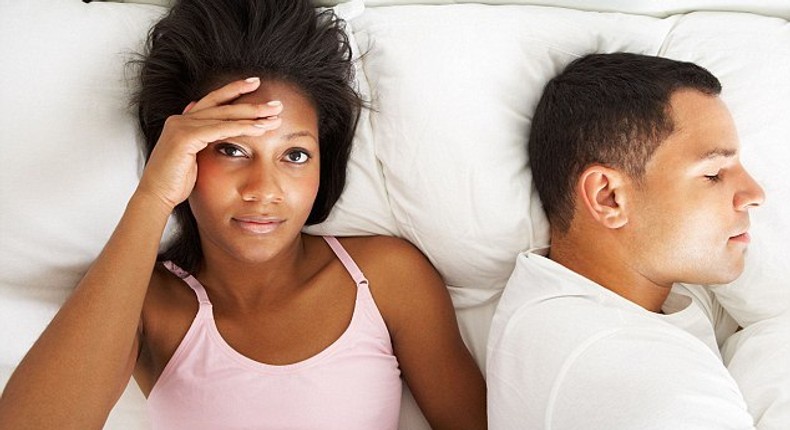 Of course, relationships dont just end like that.
An accumulation of mistakes, unchecked issues and unresolved problems puts a strain on them so much that they often get irreparably damaged.
You may paper over the cracks for as long as you can, but you need to wake up and smell the coffee; when the time comes for that relationship to come crashing down, your efforts won't be enough to stop it from tumbling down.
Partners often remain in relationships - actually they remain in the shell of the relationship - which have lost essence for a long time. Relationships that are just imminent breakups waiting to happen.
Uwanma Odefa on another episode of her vlog, "Love, Life, and Everything in Between," says there are five significant features of such relationships, and these are listed below:
If you ever find yourself in a relationship which has become nothing but a personal struggle to keep the fire burning, you might want to stop wasting that effort after some time.
Your love won't really be enough to power the relationship for long as relationships are two-way roads. You come with effort from your end, your partner stretches himself from his end and you both meet halfway.
When only one partner keeps stretching, it won't be long before they snap... and they'll likely snap out of the relationship.
The number of lovers' fights increases badly. The negative energy in the relationship just keeps going all the way up  till it reaches the most toxic levels.
You both love each other, no doubt, but with time even that fades out because your moments of conflict outlasts your moments of happiness.
I'm sorry to inform you that that relationship is gone, you just don't know yet.
There's only so much negative, hurtful fights a relationship can survive.
If the days you spend away from your babe or guy feel better than the days you spend with them, that's not a good thing.
Of course, you can't possibly spend every moment, every day with the love of your life but one of the factors that carries you through those moments is the thought of seeing or speaking with them later.
So if reverse is the case with you, then you know there's fire on the mountain.
JOIN OUR PULSE COMMUNITY!
Recommended articles
Details of cosmetic procedure behind Kate Actress' new body [Video]
Here's why sleeping with your phone in bed can affect your health
Body count: Stop asking your girl for it, you don't need to know
25 top designers to showcase at Nairobi Fashion Week
Kelvin Kinuthia and mum step out with matching outfits on birthday[Photos]
Barbie tattooing my face on her back boosted my self-esteem - Bobi Wine
5 problematic beauty standards created by celebrities and influencers
Influencers who turned side hustles into successful businesses
Brown Mauzo pens beautiful message celebrating fiancé's birthday