Siaya Senator James Orengo has come under fire following his statement on a possible collaboration between President Uhuru Kenyatta and ODM party leader envoy Raila Odinga in 2022.
ODM chairman John Mbadi has dismissed the claim by the Senator as "his own wishes" and not a party position.
"ODM has not entered any negotiations or agreement with anybody or any party.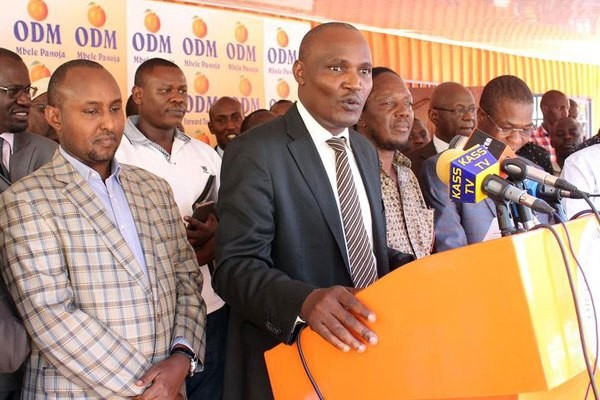 "Our party has structures and processes and the party leader has always reported to the party organs any political negotiations," he stated on Thursday.
9-point Agenda of Raila-Uhuru handshake
Mbadi added: "The handshake has a nine-point agenda well spelled out, including the need to unite the country.
"This does not mean the party has entered into political arrangement in 2022," he explained.
Senator Orengo had hinted that the two national leaders were strategizing for the 2022 General Election during a recent TV interview.
"The contest for power is going to come from a formation with ODM in it and formation of Jubilee where Uhuru Kenyatta is playing a role," he stated.