Khaligraph Jones lectures Nigerian rappers in new diss track hours after being attacked by Blaq Bonez
Papa Jones dismantles Nigerian rappers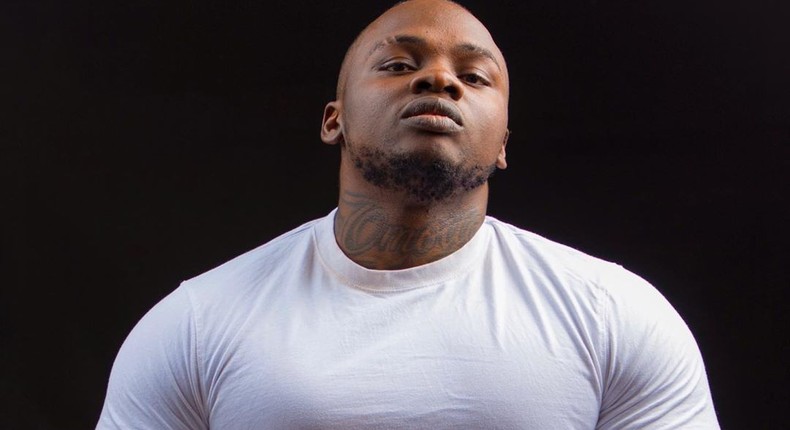 On Tuesday, Papa Jones dropped a diss track dubbed "Best Rapper in Nigeria" lecturing Nigerian rappers, with an order to respect the OG.
"The Nigerian Rap Scene Has just been Colonized, Khaligraph Jones is the Best Rapper There, I am coming to get My citizenship. the OG shall be Respected #respecttheogs #makeafricanhiphopgreatagain" wrote Papa Jones.
Minutes after dropping the diss-track, Khaligraph became a trending topic in Nigeria, with his name appearing at number 18 on their Twitter trends.
"The Best Nigerian Rapper has started Trending In Nigeria 🤣🤣🤣🤣, The OG shall be respected Am Kenyan-Nigerian Now Call me Oga Omollo #respecttheogs" shared Khaligraph.
The diss track comes hours after Nigerian rapper Blaq Bonez tried to belittle Khaligrah Jones win at Sound City MVP Awards after being crowned the king of rap in Africa.
"Somebody tell Khaligraph that I'm still the best rapper in Africa Sound City got it wrong. Diss track in the morning, you know what I mean!!!" said Blaq Bonez.
However, Bonez was forced to swallow his pride and apologize to Khaligraph saying "Lmaoo I'm kidding about a diss track oo. Wtf you people are taking me too seriously. Congrats @Khalipgraph Jones. And I'm sorry."
Pulse Live Kenya
In a quick rejoinder, the OG accepted the apology, promising to square it out with all Nigerian rappers. He said that Blaq Bonez has provoked him and it's time to teach the whole Nigerian industry how the rap game is done.
"Nigga has apologized. What a shame . I was so excited , now am gonna diss each and every one of you all Nigerian rappers and becaome the top Nigerian rapper then apply for Citizenship. There cause every doing afro pop now," reacted Khaligraph.
Recommended articles
Why marrying at the peak of your career is a mistake - Daddy Owen
Ndovu Kuu's 'Tetanus' & 6 other hot songs released this week
8 Kenyan celebrities with unbreakable father-daughter bonds
Zari Hassan's: Career, personal life, networth
The code of bros before exes - Oga Obinna
Kenyan comedian speaks on his relationship with fallen Ghanian content creator
Shix Kapienga finally speaks about abrupt termination from Royal Media Services
African folklore comes to life on Netflix
Trevor Noah unveiled as host of Prime Video's 'LOL: Last One Laughing'
Ferdinand Omanyala storms to 100m world-leading time, makes February history
Report: Erik ten Hag rules out trophy parade if Manchester United win
Ranking Xavi's European exits with Barcelona
Video: Christian Atsu's remains arrive in Ghana
Atsu's body to be brought home for burial - Ghana Embassy
Sad news: Christian Atsu found dead in Turkey
How well do you know your favourite La Liga club?
Messi gives in to Alphonso Davies' demand after 3 years
Why Greenwood could have played his last match for United