Kenyans sampled 5 yoghurt brands blindfolded, You won't believe which emerged top
Kenyans rate their preferred yoghurt brand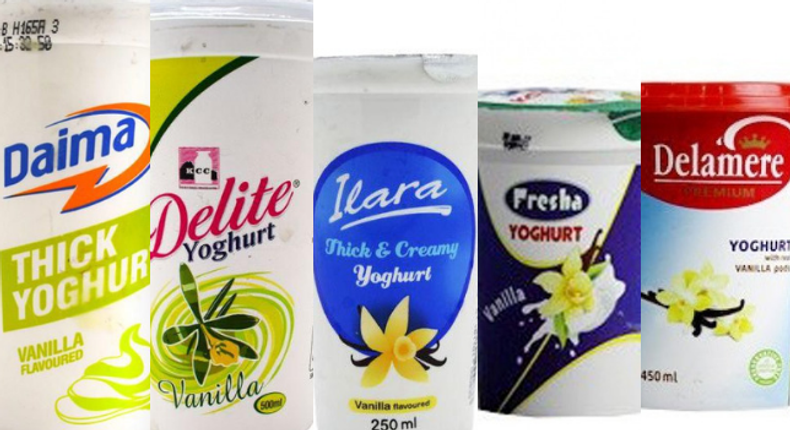 Yoghurt has been consumed by humans for years and Kenyans are no exception, they love it.
Apart from being nutritious, yoghurt may boost several aspects of your health; it has been found to reduce the risk of heart disease and osteoporosis, as well as aiding in weight management.
Coupled with this benefits, yoghurt has been very popular among different generations especially young people due to the sweetness.
Pulse Live Kenya, selected the top 5 brands in the market and asked a number of Kenyans to taste and rate their best flavour out of ten. We used the same flavour of yoghurt across all five brands that were polled for fairness to all the brands.
Daima, Delamere, Ilara, Delite and Fresh yoghurts were put to the test through a taste challenge. Those who took part in the poll did not know which brand they were tasting as the yoghurts had been named as samples 1-5 respectively.
In the poll, Delamare had the highest approval. Most of the people who took part in the poll pointed out that the product tasted better and had a good consistency. Majority of Kenyans pointed out that the yoghurt was thick - something they said mattered when buying it.
Daima Vanilla Yoghurt came in a close second during the poll. According to those who sampled the yoghurt, this product stood out because it was not too sweet. Individuals complimented it for consistency and thickness.
Pulse Live Kenya
Fresh yoghurt came in third in the poll. People who sampled this yoghurt gave different views with some saying it has similar taste to Sample 1, which was Daima Yoghurt. Samplers also praised the yoghurt for being smooth in taste.
Ilara yoghurt was ranked fourth in the poll. Samplers termed the product as average compared to the top 3. This yoghurt brand got mixed reviews and it was not a top choice for all who participated in the poll.
At number 5, we had Delite Yoghurt. Reviews from all who took part in the sampling were similar. Most said the vanilla sample tasted like milk and not yoghurt. Others criticized the consistency of the product.
People also pointed out their reference of natural yoghurt compared to the flavoured ones. Others said plain, unsweetened varieties are best, since they contain minimal ingredients without any added sugar.
Others also suggested yoghurts that contain live and active cultures to ensure you get your fix of health-promoting probiotics.
A sample of the ratings we collected from Kenyans:
Pulse Live Kenya
JOIN OUR PULSE COMMUNITY!
Recommended articles
Why judge was dissatisfied with application to drop Aisha Jumwa's murder charges
Cohen family's next step after planned withdrawal of charges against Sarah Wairimu
Herbalist beheads lotto operator for accusing him of stealing his money
How to apply for Hustler Fund loan via mobile app, USSD
Nation Media Group announces mass layoff of staff
Cost of maize flour unacceptable - Ruto's Cabinet says
Governor Wanga issues orders after KCSE candidate died while delivering newborn
City Hall reveals number of bar owners arrested after warning on noise pollution
Sakaja kicks out matatus plying these routes from Nairobi CBD [List]