DCI arrests Forest Road assault mastermind escaping the country [Photos]
Zachariah Nyaora has been on the run since the incident happened.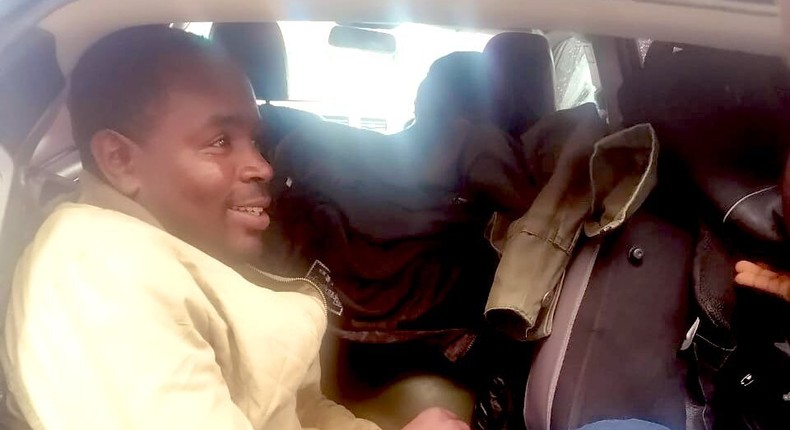 Zachariah Nyaora Obadia, a wanted suspect who has been on the run for sexual assault has been arrested.
According to a statement by the Directorate of Criminal Investigations, Obadia, who masterminded the ghastly sexual attack on a woman along Wangari Maathai road, was nabbed on Monday, March 14 at the Kenya-Tanzania border.
Sleuths from the elite Crime Research and Intelligence Bureau augmented by a section of detectives from Nairobi DCI Regional command, pounced on him as he tried to cross the border to Tanzania.
The suspect, who has been on the run since last week escaped a police dragnet in Mukuru Kaiyaba, through a sewer duct.
Since then, he has been engaging detectives in hide and seek games. He will be airlifted to Nairobi for arraignment in court.
Using digital forensics, cybercrime experts at the DCI National Forensic Laboratory, had earlier placed the thug at the scene of the crime scientifically, before launching a manhunt for him.
Zacharia was also positively identified to be in the assault video by his wife and relatives.
"The mastermind of the despicable sexual harassment incident, that has attracted countrywide condemnation has finally been unmasked. This is after undercover agents drawn from the elite Crime Research & Intelligence Bureau (CRIB) and DCI Nairobi Regional Headquarters," read a statement from the Directorate of Criminal Investigations.
Forest Road victim's statement
She told authorities that a bodaboda rider unexpectedly obstructed her vehicle, resulting in an accident that broke the rider's leg.
The car came to a halt a few metres away from the scene of the crash but was surrounded by a group of boda boda operators, some of whom attempted to rob her.
She tried to take off but the riders chased her and blocked the vehicle again before opening the door and assaulting her.
As she screamed for help, one of the traffic officers who was alerted about the incident came to her rescue.
JOIN OUR PULSE COMMUNITY!
Recommended articles
Biography: Peter Kelerwa Salasya
Supreme Court highlights dysfunction in IEBC, makes 7 key recommendations
Ruto: This is one of the last times we are having this ceremony
Police lob teargas at MPs protesting outside IEBC offices [Video]
Ruto's directive on SGR takes effect
6-storey building collapses, many feared trapped
2 powerful aides that will make or break Ruto's legacy
Ruto orders crackdown on Pokot bandits
Journalists' union comes to rescue of Tuko editor after being jailed