'Team mafisi' breath a sigh of relief after MPs rejects bill which would banned ogling
Legislators concluded if the amendment was passed, punishment would be meted for as little as looking at the opposite sex without their consent.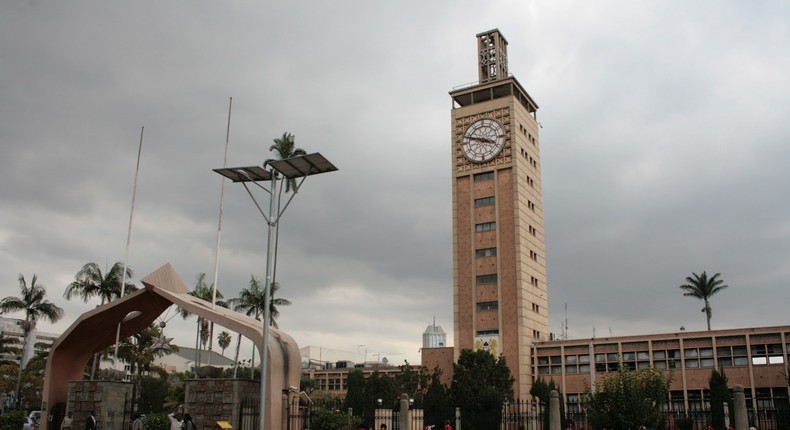 The National Assembly on Wednesday rejected proposed changes to the Sexual Offences Act.
MPs rejected, Florence Mutua's (Busia women rep) bill which would have among others seen men who ogle or simply look at women lustfully face up to five years of jail time.
Legislators concluded debating the Bill last week where male MPs expressed concern that if the amendment was passed, punishment would be meted for as little as looking at the opposite sex without their consent.
Furthermore the bill as it now would be impractical to implement.
Funyula Member of Parliament, Paul Otuoma when he stood to speak found the proposal to define "any contact with a person body parts including breasts, buttocks intentionally without penetration" subject to abuse and open to misinterpretation.
"One may be in a crowded Public Service Vehicle and the driver applies emergency brakes leading to people getting into contact with another person which is inevitable. We need to be careful to iron out some of those areas which might bring problems to those who innocently find themselves in such circumstances," Otuoma stated.
His sentiments was seconded by Kathiani MP Robert Mbui , Jimmy Angwenyi from Kitutu Chache North among others.
North Imenti, MP Rahim Dawood wondered how it will be possible to criminalize acts some would argue are but innocent human reactions.
"How would she know my eyes are lustful, when they are not? I may be seeing her as a sister," the MP inquired.
Female MPs including Mutua and Susan Musyoka said the amendment has been occasioned by the discomfort women go through as some men lustfully undress them as they go about their business.
"They look at a woman, undress her and even do the act without even touching the woman, so this should not be allowed. It makes you very uncomfortable about your work and then when I hear it being sang in the FM stations, that song of 'Kula kwa Macho', it is so explicit," she said amid cheers from her male counterparts.
Despite the controversy the bill however had useful directives which would have put an end to instances where sexual offenders use out of court negotiations to evade justice.
All police stations under the bill would be mandated to have special units to deal with sexual offences, and that offices are trained to investigate such cases.
JOIN OUR PULSE COMMUNITY!
Recommended articles
Raila's demands after lawyer Paul Gicheru's death
Ruto's agreement with top bank CEOs on loan defaulters
What next for top exiting Cabinet Secretaries?
Kabogo: Why Kenyans think he was the biggest loser after Ruto named cabinet
2 Kenyans claim same Cabinet docket [Videos]
Little-known Cabinet nominees for Treasury, Education and Health
George Kinoti resigns as DCI boss
Ruto unveils his Cabinet [Full list]
Paul Gicheru's unusual behaviour before death