I attempted suicide twice - Obinna reveals as he gifts himself brand new car
I tried suicide twice when nothing was working out - comedian Obinna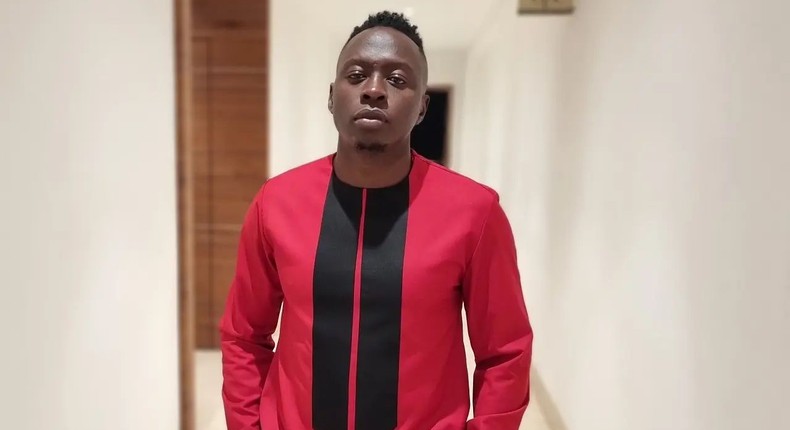 Celebrated Kenyan comedian Oga Obinna is on a mission to expand his parking lot after gifting himself a brand new Toyota Lexus RX450H.
In a chat with Jalang'o, Obinna disclosed that he has upgraded from a Toyota Harrier, 2007 model, which was his seventh car.
"This is my eighth car, my first car was a Nissan Blue Batch, Toyota Mark two, Axio, Range Rover Discovery.
"I actually wanted a Toyota TX, but am actually going for a TX, then back to a better Range Rover Discovery, then Range Rover sport. But the reason why I got this one is because of money did not balance," the funny man told Jalang'o.
Comedian Oga Obinna gifts himself brand new car
Comedian Oga Obinna gifts himself brand new car Pulse Live Kenya
In a separate post, Obinna used his Instagram page to challenge and inspire his fans and followers who look up to him.
Obinna advised that people should never be afraid to experiment in life as that is how they will be able to learn and improve.
"Don't be afraid to experiment. A lot of people will tell you to stay in your lane or fall in line... You have to ask yourself who defines the lane? you or them? Be daring, be curious be experimental for nobody has the blueprint to live the perfect life.
"You can't make everyone happy, as much as I try not to step on toes, be kind and help who and where I can some love me but some people hate me - that's life," Obinna noted.
Oga Obinna Pulse Live Kenya
The comedian also revealed that he has attempted suicide twice when things were not working out for him, something he says he will never advocate for again.
"It's not easy to make it when going by the book, It will take time...a lot of time. You will have pressure and be stressed or even depressed. Like me you might opt for the easier way out Suicide.
"Don't do it- you will allow them to win. (I tried suicide twice when nothing was working out - I repeat don't even think this direction it will not only not solve anything but cause a lot of pain and suffering to those who love you.)
"I've owned a couple of material things from Cars to Houses to Clothes to Land etc....This is what I've learnt, Celebrate every Win as it comes and don't explain yourself to anybody," he said.
Oga Obinna Pulse Live Kenya
Adding that; "Whatever makes you happy - do that. The most Valuable Asset you will ever own is time. When you have time anything is possible. Don't be quick to give up.
"Today might not be good but tomorrow? You are responsible for every choice you make. It's good to have hope however always remember hope is not a strategy. Get up and do it,the worst that will happen is that it will fail and you will have learnt a lesson on what to improve,".
Recommended articles
Wajackoyah: Why I stormed out of Masinde Muliro University Graduation Ceremony
Andrew Kibe lights up social media with action at JKIA after returning to Kenya
Watch Diamond dispatch security to recover valuable after encounter with rowdy fans
Dbanj officially cleared of controversial rape allegation from 2020
DP Gachagua graces Samidoh's big day at Parklands Sports Club [Photos]
Junior Nyong'o recalls sharing news of his 1st animation series role with Lupita
MCA Tricky shares his master's grades as he enters final year of study in engineering
John Allan Namu's brainchild marks 8 years, he reveals major lessons learnt
10 male singers who immensely benefitted from collaborating with Sheebah