Shaffie Weru gets raunchy after KBC girl's nipples misbehaved in public (Photo)
He is the king of the party scene but he might just be the king of no filter as well.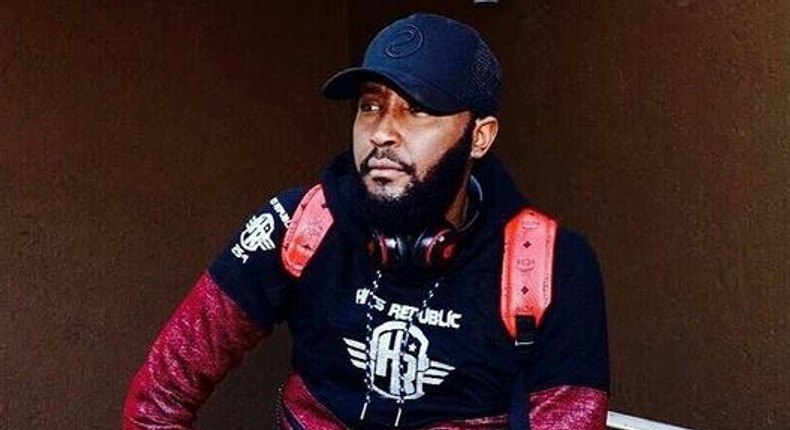 This is judging form the very raunchy comment he made about Anyiko Owoko .
So Anyiko Owoko from KBC met a pretty G4S security guard and decided to take the picture below because she was impressed by her hairstyle and the fact she was a strong woman who was not afraid of her femininity.
She captioned it "Look at this fly babe! Her name is Faith and she is a G4S security guard by the Co-Op Bank right by Nation Centre. I was first drawn to her hair do (which I am doing next) so I approached her to ask. There were two other random girls with their phones next to her, saying to me: "Imagine we also came to get details on her hair and salon." Happy she let me steal a pic with her! The joys of getting into town. Power to all the strong women unafraid of their femininity. Look and feel good - no matter what your day or night job is."
But Shaffie Weru seemed more interested in Anyiko's nipples than the female empowerment vibe she was putting out and he took to Twitter to make some raunchy comments.
"PR Queen @anyikopr amestedee na Msupaa wa G4S #NyoNyoDontLie." He wrote.
Recommended articles
Njugush explains why he deleted video after KOT uproar
Esther Musila lists 3 precious things she can't live without
Mejja narrates painful journey with throat condition affecting his voice
Flaqo & Keranta address pregnancy rumours [Video]
John-Allan Namu's message after appointment to Reuters Institute Advisory Board
Stay single, stay rich - Why Harmonize is not ready to fall in love again
Vivian introduces the new man in her life [Screenshot]
Video: Watch Sheebah, Anne Kansiime showing off saucy dance moves
Full Figure on why Zari addresses Shakib as Mr. Lutaaya, lessons from dating Diamond