Kenya hit with sharp shortage of number plates
The shortage has been brought about by prisoners from Kamiti Maximum Security Prison, being overwhelmed by the demand.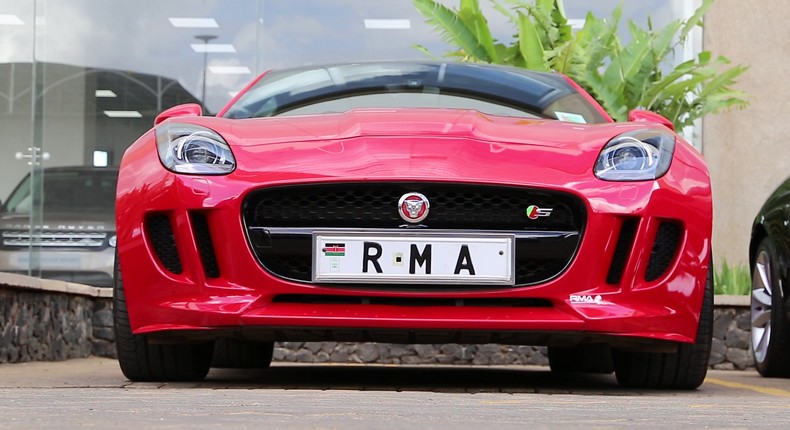 You may have to wait a bit longer before you drive your second-hand car on Kenyan roads.
Kenya is facing a sharp shortage of vehicle number plates which has caused a backlog in the clearance of cars at Mombasa port.
The National Transport and Safety Authority (NTSA) has attributed the shortage that started two weeks ago to increased registration of cars that has outpaced supply of number plates.
"Demand is far much higher than supply. There are just too many vehicles being imported into the country, especially second-hand cars," NTSA director of registration and licensing Jacqueline Githinji told a local daily.
The law mandates the prisons department to make the plates and therefore the whole of Kneyan market relies on prisoners to manually make them.
Official data shows that Kenyans bought 15,858 used vehicles in the first quarter of the year, compared to 14,346 units in a similar period of last year, representing a 10.5 per cent growth.
Kenyans imports about 6,000 second hand cars monthly, according to car dealers.
On the other hand there are 55,359 inmates in Kenya's prisons held in 118 facilities countrywide as of November 2015 according to Deputy Commissioner of Prisons James Kodieny.
Kamiti prison was built to house 1400 prisoners, but as in the case with most prisons in the world the facility is always overcrowded and easily houses three times the required number.
Using this probability, Kamiti prison then roughly houses 4200 inmates who are expected to manually produce 6,000 plates monthly not to mention previous backlogs.
This has led to dealers counting losses since they are forced to incur storage charges at the port amid cash flow hiccups due to delays as some had taken loans.
"We are incurring heavy storage charges as the cars are detained at the port despite having paid duty and customs clearance cash in advance," Charles Munyori, the secretary-general of Kenya Auto Bazaar Association, a lobby for second hand car dealers said.
Unlike new cars it is mandatory for imported second hand vehicles to be fitted with number plates before leaving the port.
In this age of technology, one wonders why Kenya has not yet started using robots which are efficient and fast in producing plates like most western countries.
JOIN OUR PULSE COMMUNITY!
Recommended articles
Sonko's reaction as daughter Sandra Mbuvi goes international
Amazing transformation of 21-year-old man bullied for being born different (video)
Eliud Kipchoge's special Sh20,000 earphones he can't live without
Abel Mutua's movie makes over Sh4M in 5 days
Vera imports Baby Diapers from US, Help rebuild Boniface Mwangi's house & other stories on #PulseUhondoMtaani
Sh79,000 per month jobs for Kenyans without degrees
Davido and Chioma spotted together for the first time since rumoured breakup
How Janet Mbugua's husband Eddie landed Sh240 million deal with Chinese investors
5 things you should never do to please a woman