Avril reveals how she lost her pregnancy weight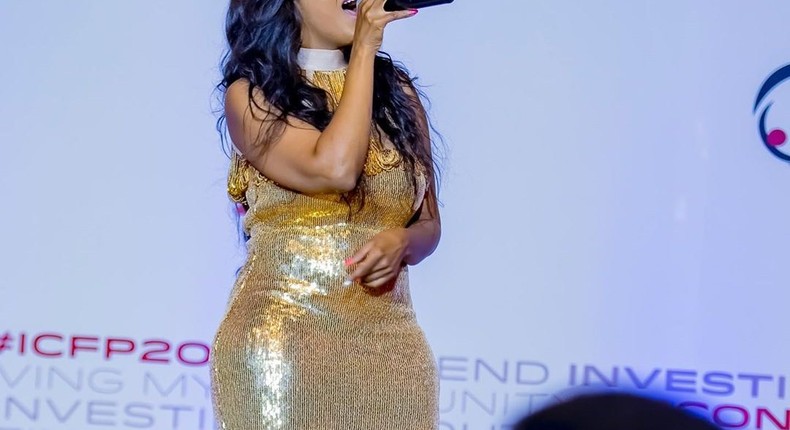 A few months after delivering her son, Avril quickly snapped back to her pre-baby shape.
During a segment of Switch TV's 'Chat Spot', Avril said "You know what happened, I gave birth to a baby boy who has been breastfeeding. I chose to exclusively breastfeed my baby up to now he is 8 months still breastfeeding. I started weaning him at 6 months he loves his mashed bananas and bla bla bla but he still breastfeeds."
"There is a whole science behind it, there is a chemical in the brain called oxytocin. So when it's generated from the brain to the abdomen muscles it tells the body you need to contract... So when you are breastfeeding that chemical goes down and causes contractions and the contraction leave you snatched," she explained.
ece-auto-gen
Though she is a public figure, Avril made a conscious decision to keep her pregnancy life private. And due to her history with Kenyan blogs, Avril didn't want her pregnancy to turn into a media circus.
"I see some of these articles and get irritated to my core, so let me set the record straight. I have never 'refuted' my life and lifestyle and until recently my being with child. I just chose not to have to be dragged into your nonsense reports all the damn time. We all know how you love to change beautiful things into scandals for your hits. Stop lying to people about what I've said or not said cause that bullsh*t Whatsapp screenshot was from someone I once respected did not at any point turn into the word you type. Thank you for your time," Avril posted.
Recommended articles
Breeder LW's 'Gin ama Whiskey' song crosses new milestone
KBC unveils veteran journalist to replace Catherine Kasavuli
Zari's message leaves fans speculating as Shakib responds to ex-lover's claims
Pritty Vishy's special message to Stevo Simple Boy as he mourns father
News anchor Victoria Rubadiri treated to beautiful birthday surprise [Video]
Kevin Mboya finally speaks after trip to surprise girlfriend in Kwale
I have children but I have never married - Kamene Goro's lover clarifies
Useful Idioty's promise to anyone that returns his stolen iPhone
Why Abel Mutua and Judy Nyawira may be forced to redo their wedding