Kambua hosts her final Rauka show on Citizen TV
Seasons change - Kambua says as she exits from Rauka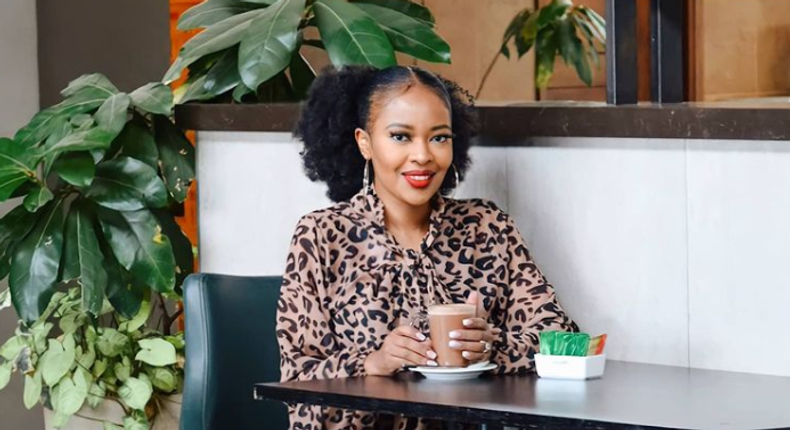 Gospel musician and TV presenter Kambua has announced that she will no longer host Citizen TV's Sunday morning show Rauka.
Speaking on Sunday, Kambua presented the show for her final time and took the opportunity to thank those she had been able to work with during her time there.
The presenter has been on the Rauka team for 12 years, having worked beside other prominent celebrities in Kenya's Gospel industry during the years.
"Just to remind you, life is about seasons. Seasons change and that is the beauty of life. Today [January 16] I'd like to take a bow and hang my boots and say 'kwaheri (goodbye)' to all of you who have allowed me to come into your homes for 12 good years!
"Thank you so much for loving me, encouraging me, cheering me on and for allowing me to speak into your lives as well. It's really been a beautiful journey," Kambua stated before going on to thank individuals who had been instrumental in her time at Royal Media Services.
The presenter also thanked her family - her husband Jackson Mathu and their first-born son Nathaniel - for supporting her through the time she hosted the show.
She concluded: "You won't be seeing me but you will still see all the wonderful people who continue to carry this vision forward."
Recommended articles
Don't miss the highlights as 2Baba, Terry G, Skales, Goya Menor, August Chuks take the stage at Idoma International Carnival 2023
Nyako lights up social media as lecture to viral nanny Rosie backfires
Diamond & I started the process of acquiring Kenyan citizenship - Rayvanny reveals
Viral Kenyan nanny Rosie opens a new chapter in life with new venture
'Kaveve Kazoze' hitmaker Ngesh & crew give update on promises, cry for help
5 blockbuster films that prove Abel Mutua is Kenya's cinematic king
Education, family & 5 other interesting facts you din't know about Sanchez of 'Becky' series
Cebbie Koks breaks silence with bold message to Akothee on her graduation day
Akothee breaks down as she talks about sibling betrayal [Video]