Robert Alai threatens Akothee after she embarrassed him
Akothee said that Alai was a product of a failed abortion!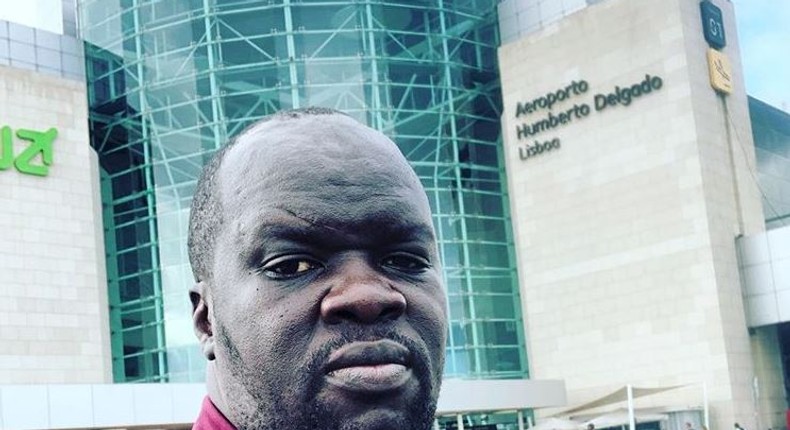 Blogger Robert Alai has threatened singer Akothee after she embarrassed him referring to him as product of a failed abortion.
In a post she shared on her Instagram page, Akothee revealed that Alai had threatened to close down her account after their heated exchange.
"Robert Alai threatens to close my account, which one and which branch, I hope not shoshomidia this is embarrassing. Kijana I don't live under threats Nyakundi designed a customized coffin for me oooh men. I wish he used that intelligence to design a new bed for his parents my life is sorted, this boys should learn to spell my name correct MADAMBOSS," wrote Akothee.
The mother of five also disclosed how the blogger also threatened her sister with a scandal from Cyprian Nyakundi, because he wanted to ask her out and she even had screenshots of their conversation.
ece-auto-gen
"Robert is even accusing me of being injected with cocaine. Madam I was born with it in my veins I don't need overdose. This Kenya is too fake. Akothee chumbi chuo kama otuone ema otuche. They shall live in peace only if you leave my shit out of your dirty brains, cyber bullies. May all the curses land on where they are designed, leave my baby sister out of your broke arse! We have screenshots of you trying to threaten her with some nyakundi shit and asking her out. Shame on you, you are the kind of men who have wrong approach to women because you know you're not worth their time and beauty! You already suffering from self-esteem issues and when they say no, you get offended and create drama! Nkt, who can date urgly broke arse like you. If you had money, maybe someone would think about covering your face with dem dollars, hauna pesa sura pia ndio hiyo na tabia ya mwanamke," read another part of Akothee's post.
ece-auto-gen
Engaged in a bitter exchange
The singer and Robert Alai have been engaged in a bitter exchange of words after Alai claimed that Akothee was a prostitute and she abused hard drugs.
He added that Akothee's baby sister was a prostitute just like her and the wealth Madam Boss flaunted all over the Internet was proceeds from the prostitution.
Robert Alai insisted that Akothee had not earned the respect she wanted and her insults only showed how unwise she was.
Recommended articles
Phil Director roasts wife in birthday message as she turns a year older
Omah Lay sparks concerns with puzzling post on social media
Vera Sidika, Susan Kaittany among cast of 'Real Housewives of Nairobi' [Trailer]
Boomplay to celebrate African music excellence at the 65th Grammys with free subscription
Netizens 'refused' when Spice Diana said this about her personality
Milele FM presenter Mercy Mmbone recounts mum's last days
American superstar Jordin Sparks starstruck after meeting Stonebwoy [Video]
Murugi Munyi buys herself new multi-million SUV [Photos]
iAm Marwa builds 3-bedroom house for helpless neighbour [Photos]