Obinna opens up on rocky relationship with his dad, reveals they don't talk
Obinna has been holding a grudge against his father after being kicked out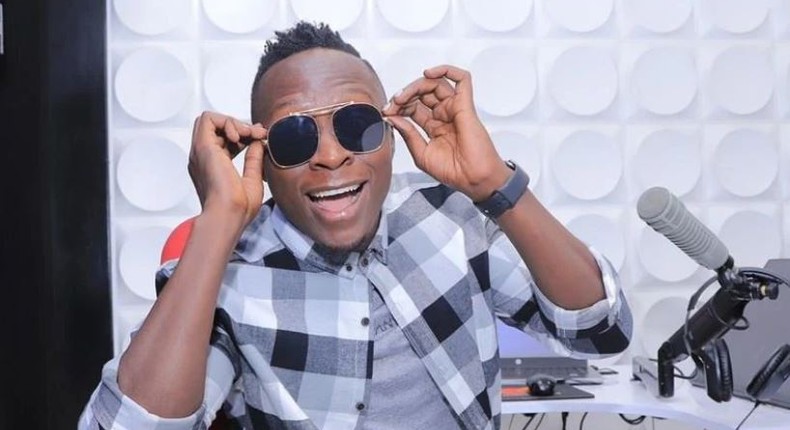 Comedian and Kiss FM presenter Oga Obinna has opened up on his strained relationship with his father.
Obinna who rarely talks about his parents said he would love for his mum to remain unknown to the public and that he prefers talking about his father.
"I have spoken a lot about Obinna's dad but I rarely talk about Obinna's mum, I want Obinna's mum to remain a mystery," he stated.
Obinna who did not see eye to eye with his father for many years revealed that he had mended things but the relationship went south again and that they are not in good terms at the moment.
"We are not talking again, I'm the type of person who holds grudges for many years and when he kicked me out of his home I held that grudge," Obinna stated.
When things were good between them, Obinna built his dad a house and bought him a car.
"A situation happened in the family WhatsApp group, and he came guns blazing towards me. I was not the one with the mistake, and he had heard stories from one side. I listened to the voice note and tried to explain to him what had happened. I even told him I was trying to remedy the situation, but he continued unloading and I also unloaded and told him off," Obina explained.
Obinna revealed that the situation pushed him away from his father, noting that he is focusing on his own life.
Comedian Oga Obinna gifts himself brand new car Pulse Live Kenya
"It was very bad and I was like 'everybody back to their corner, don't call me and don't talk to me'. So I decided to cut him off again and focus on my life. I blocked and exited the group, and we are back to where we began," Obinna said.
Recommended articles
Teary Kamene Goro bows out of Kiss FM after 3 years [Video]
Larry Madowo lands leadership role in Africa-wide organisation
Harmonize dishes out free cash to fans in Kigali [Video]
Kelvin Kinuthia reveals contents of private chats with Jimal Roho Safi
Nonini gives update on case against influencer Brian Mutinda
10 songs that cemented Daddy Owen's legacy as a gospel superstar
Eve Mungai's promise to boyfriend Director Trevor on 5th anniversary
Harmonize makes unexpected statement about Diamond during Rwanda visit
Newlyweds Steve Ogolla and Cebbie Koks celebrate new accomplishment