Wewe ndio punda ya wapi? – Willy Paul responds after being called Gay
No chills from Willypozze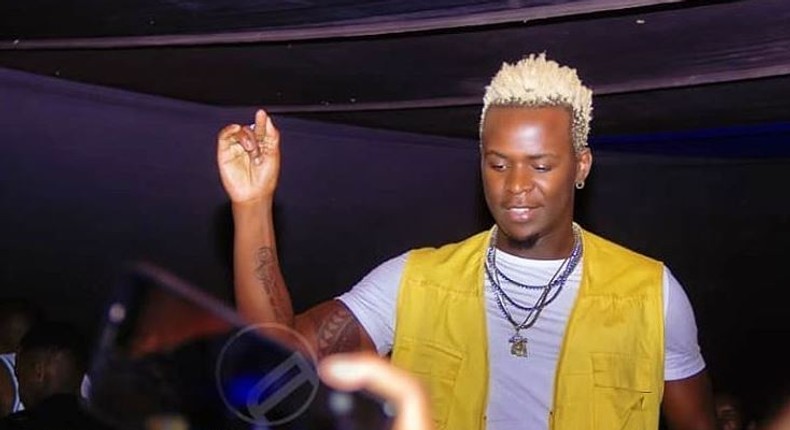 Controversial Gospel singer Willy Paul Msafi has responded to a fan after referring to him as a gay man.
"@will.paul.msafi wewe na gay no different, kufanywa nyuma umezizoea that y uso ni dame," said the fan named Wambopt
He went on to say that he was in a good mood and hoped her children would not take after her.
"@wambopt madam, wewe ndio punda ya wapi? Ama mkokoteni ya wapi? Shukuru Mungu Leo Niko mood poa.. next time be sure of what you say.. hope watoto wako hawatachukua kichwa busa kama wewe… birika wewe!" responded Willy Paul.
The accusations came after the singer shared a picture of himself shirtless in bed.
Pulse Live Kenya
This is however, not the first time Pozze has been caught in an exchange of words with his fans and also fellow singers.
A few days ago, he responded to Ringtone's unfounded allegations, stating that he had no time for idlers.
Pulse Live Kenya
According to the Salido Records CEO, he was not ready to entertain idlers, as he was fully focused on making good music with no time to consume negativity from critics.
"I have no time for idle people. No, I won't be pulled into such things. I am releasing songs, music for my fans, and the response is good. This is what I want people to discuss. This is the talking point not the sideshows," said Willy Paul.
Recommended articles
Why car dealer Nasha Travis finds Trio Mio irresistibly charming
After tears, and two strikes Ilebaye 'Gen-Z baddie' emerges winner of BBN All Stars
List: Nyege Nyege rolls out stellar lineup of performers
May you fill Yankees & the 02 - Lynn Ngugi pays tribute to Mkurugenzi after recent fete
Abel Mutua's daughter tears up in emotional moment watching his sold-out concert [Video]
Edday Nderitu heaps praises on Bernice Saroni in heartfelt birthday message
Jalango's leadership plan for Lang'ata as he embarks on a 6-week recovery journey
Zuchu whisked to safety after being hit with an object while performing on stage
I wish I stayed - Flaqo's ex-girlfriend confesses regret on parting ways with him