Definitively African: Do you know what Africa has given to the world? [Quiz]
As we celebrate Africa Day, here are items enjoyed globally that are definitively African.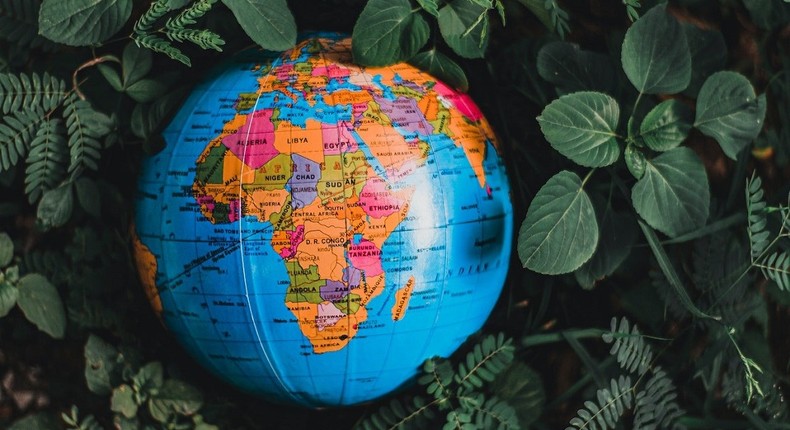 The origin of this common breakfast beverage is traced back to Ethiopia, where it grows in the wild
Historians have dated the origins of coffee to the 10th Century. They believe nomadic communities ate coffee berries which grew in the wild.
Africans invented a calculator for basic arithmetic, long before known Western mathematicians. What is the name of this first-ever mathematics tool?
The Ishango Bone
Next question
Found on the border of Uganda and Zaire (present-day Congo), the Ishango Bone is the world's oldest known mathematical object. The baboon fibula had notches carved into it that represented a process of doubling and more operations with prime numbers.
This genre of music has been described as "...essentially African in background and derivation..."
Polyrhythms – two or more different rhythms happening at the same time - carried in Jazz music are said to have been spread by African music.
The nuts from this indigenous African tree are used to create a butter that is used globally for skin care
Commonly known as the "Shea tree", vitellaria produces the nuts from which shea butter is made. The tree is indigenous to 19 countries across West Africa and part of East Africa.
4 West African nations claim the popular rice dish "jollof" as their own, which of these is not one of them?
Nigeria, Ghana, Senegal and Cameroon have been in a hotly contested battle to establish who created the popular 'jollof' rice dish.
The 1st successful heart transplant was performed in South Africa in 1967. In 2015 the Rainbow nation also pioneered a successful transplant of this male organ
A nine-hour surgery performed on a 21-year-old South African patient in 2015 made history as the world's first successful penis transplant. The patient went on to impregnate his partner in June of the same year.
This African nation has more pyramids than Egypt, at least 223 in total
The Democratic Republic of Congo is home to almost half of the world's reserves of this crucial mineral used to make rechargeable phone batteries
Cobaltoan spinel
Next question
East Africans who lived along the shores of Lake Victoria developed the technology for producing this metal long before Europeans
Carbon steel
Next question
Anthropologists have observed that carbon steel was in production along the western shores of Lake Victoria using preheated forced draft furnaces millennia before it was carried out in 19th Century Europe.
Historians believe 'Africa' was coined by Greeks & Romans. 'Alkebulan' is said to be what natives called the continent prior to the renaming. The name means...
Mother of mankind
Next question
In Kemetic History of Afrika, Dr Cheikh Anah Diop writes: "The ancient name of Africa was Alkebulan. Alkebu-lan 'mother of mankind' or 'garden of Eden'." Alkebulan is the oldest and the only word of indigenous origin.
You need to improve your knowledge of Africa and all the great things the continent has given the world.
At least you've learned a few new things about the motherland, the great African continent.
You have a good understanding of Africa and it's heritage, teach a class maybe?
Recommended articles
Africa's richest man Aliko Dangote poised to overtake another Russian billionaire Vladimir Lisin on Bloomberg billionaires list
Diwali 2022: Is Monday a public holiday in Kenya?
Mzee Kibor's will made public, revealing how vast wealth and millions will be distributed
Ini Edo posts new photos amid reports of welcoming a baby through surrogacy
Mathias Pogba brands Paul Pogba 'a so-called Muslim steeped in witchcraft' amid fetish claims about Kylian Mbappe
Linda Oguttu responds to reports of working in mjengo
Referee behind chaos at AFCON was rushed to hospital after match
Ne-Yo speaks out after wife Crystal announced end of their 8-year marriage
Eddie Butita speaks on his fallout with Miss Mandi, offers her a job