Can we find the perfect Sauti Sol song for you this Friday? [Quiz]
Fridays should be marked with some good tunes and Sauti Sol are a good place to begin!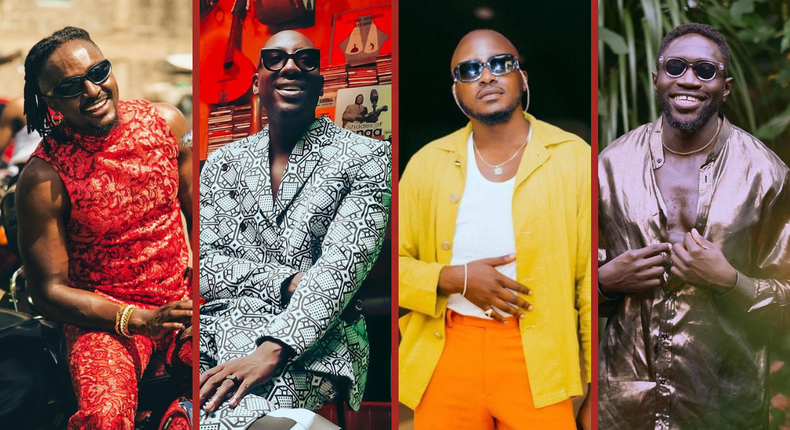 In the mood for a Sauti Sol classic?
No....let's get to the recent hits!
I'll listen to the first few minutes
You know the titles for each of the band members' solo albums
I know Bien's and saw Fancy Finger's but Chimano & Savara siko sure
Huge fan of Sauti Sol but I'm not all in with 'Alone Together'
I won't lie and say I do.
Yes! Father Studies, Savage Level, Heavy Is The Crown EP & the Bien x Rimbui project
Sauti Sol band member you follow on social media
This is definitely the best way to spend a Friday night
Making plans for Saturday night, after work
Going out dancing with your favourite people
Catching up with next episode on a series
Sleep. Too old for anything else
You acknowledged Sauti Sol is part of the Kenyan list of greats when...
...they released 'Midnight Train' in 2020!
..."Live & Die in Afrika" & winning a MAMA in 2016!
...I attended their concert and couldn't stop talking about it!
This Sauti Sol song lyric makes you feel all lovey dovey inside
"I don't want this night to end before you know I love you" - Short N Sweet (2018)
"Hey you with the pretty little smile, I wanna see the light just shinning in your eyes, you know what to do" - Nishike (2014)
"You've got it all going on with your body, you've got it all baby. Your momma Nigerian your papa Somali" - Afrikan Star ft Burna Boy (2018)
"Chini ya maji si ni machizi twachunguzana kipolisi, and your body is a movie and I hope you feel the same" - Insecure (2020)
Sauti Sol song that will still be a banger when we listen in 10 years
Recommended articles
African countries with the highest divorce rate
Machoka at 70: Emotions run high during Citizen TV presenter's birthday [Video]
Diwali 2022: Is Monday a public holiday in Kenya?
Akothee finally reveals reasons for separating from Omosh 1 month after wedding
Man, once a 'billionaire', recounts how he lost wealth, now sells his book on streets [Video]
Details of Ngina Kenyatta's luxurious restaurant
Zero Chills! Jackie Matubia's advice for Milly Chebby amid the unfollow drama
Nigerian royal dignitaries, including four kings and a queen, expected to attend Museveni's 50th wedding anniversary celebrations
Mzee Kibor's will made public, revealing how vast wealth and millions will be distributed