For the animal lovers, are you ready for a pet? [Quiz]
Pets need love, care & attention to flourish, all animal lovers know this. This personality quiz gauges if you are ready to welcome a pet into your home.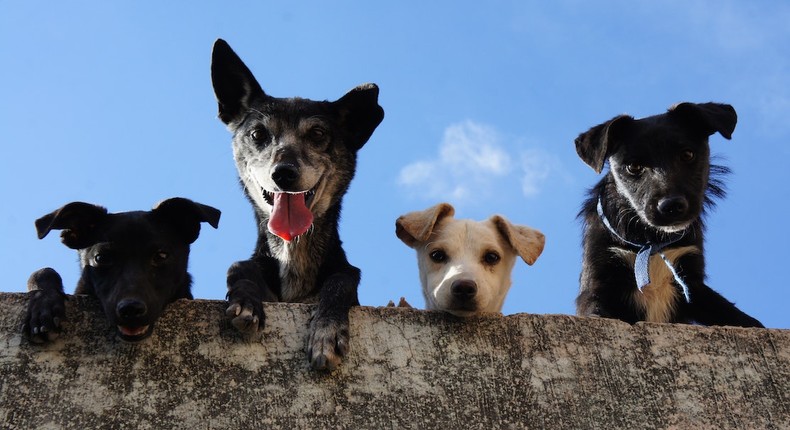 This is more a feeling you have about animals but you don't have a factual basis for it.
I tend to believe that animals are more intelligent than they appear
I'm not convinced natural instincts ever go away in animals, a predator will always be a predator
I think pets become more violent when caretakers also treat them with a lot of violence
I think people who keep pets are trustworthy and generous
What would be your biggest consideration before getting a pet?
Space. Is there enough room for the pet to play?
Hygiene. Will I be able to keep my home clean with a pet?
Neighbours. Only few people have pets around where I live.
Other reasons, including an irrational fear of animals.
Which of these reasons makes sense for having an air pump in an aquarium?
To ensure the fish have enough oxygen
As a decorative feature, for example a bubble wand
As a filter for any dirt that may get into the water
Which of these Nairobi bylaws concerning pets were you aware of before taking this quiz?
Dog owners are required to pay a Sh2,000 fee for a license to keep the pet in their homes.
Pet licenses also serve as medical records for the animal
A Sh5,000 fine is payable to the county government if a pet causes disturbance within a residential area
It is illegal, and considered animal cruelty to hawk pets
Can you identify some stores around your neighbourhood where you can find pet food?
I think all major supermarkets stock cat & dog food
Pets in Africa eat whatever human beings eat
I'd rather have a pet that can fend for itself
Yes, and a few around the city as well
What would be your top 3 reasons for getting a pet?
Someone to love, someone to trust, someone to hold
Emotional support, connecting with nature, and a healthy distraction
To teach my kids responsibility, add a new family member, and just take care another living being
Practical reasons like security and reducing the number of stray animals in my neighbourhood but also an inborn love for animals.
Which of these products would be easy to forgo as a show of love & respect for animals?
Makeup & cosmetic products tested on lab animals
Pick the film you're ready to watch again
Pick the most fun pet fact
Adult cats don't meow at each other, just at humans
Dogs can remember the places they visited during the day by licking their legs/paws
Geckos detach their tails as a protective mechanism against predators
Rabbits have a special way of showing happiness, it's called binkying
Remember that pets deserve a comfortable, safe and loving home to be their best!
Remember that pets deserve a comfortable, safe and loving home to be their best!
You may not be completely ready to have a pet but as an animal lover keep championing the cause. Pets deserve a comfortable, safe, and loving home to be their best!
You don't seem fully convinced that you're a pet person, but as long as you are an animal lover, you have the potential to live with a pet. Pets deserve a comfortable, safe, and loving home to be their best!
Recommended articles
Pulse Influencer Awards 2023!
Google boss breaks silence on termination of Andrew Kibe's YouTube channel
Machoka at 70: Emotions run high during Citizen TV presenter's birthday [Video]
Africa's richest man Aliko Dangote poised to overtake another Russian billionaire Vladimir Lisin on Bloomberg billionaires list
Diwali 2022: Is Monday a public holiday in Kenya?
Details of Ngina Kenyatta's luxurious restaurant
Most Influential Actor/Actress