Are you addicted to your phone? [Quiz]
Take this quiz to find out whether you are battling a smartphone addiction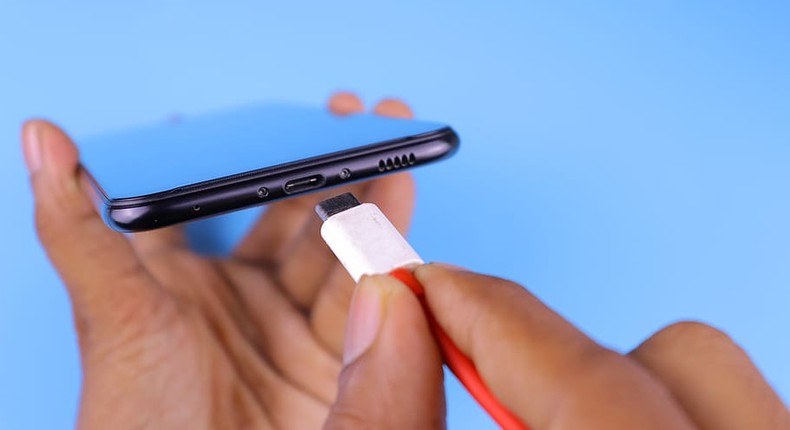 Does your phone ever run out of charge?
Never! Not even during a blackout
Well, I charge it once a day and I never need to charge it again
I avoid it so I always carry my charger and power bank
What happens when you get the first alert that your phone battery is low?
If I was using the phone I run for the charger
I wait for it to go off before I charge it, I heard that's the right way.
Which of the following sounds close to your morning routine?
Check notifications and messages before getting out of bed
I check my phone as I have breakfast
I'll pick a call in the morning but will wait for when I'm settled down to actually go through my phone
When going to sleep, where do you place your phone?
Duh, under the pillow. I must hear it ring.
On the bedside table. That way it's not too far.
I don't care where my phone is by the time I'm going to sleep
Do you hear phantom rings and notification pings?
How many times do you check your phone in 1 hour?
Rarely, but I glance at notifications
Have you ever been told you spend too much time on your phone?
I'm the one who tells people to get off their phones!
Do you multitask while you're on your phone?
I wouldn't if I was driving but yes
Which of the following is one of your hobbies?
Scrolling on social media
Zoning out to some good music
Most times I'm reading a book
Sorry to be the bearer of bad news but you might have a serious problem with your phone. You might need to set up some digital wellbeing controls such as turning off some notifications or regulating screen time.
While you're not too fixated on your phone, you have a few tendencies that can be checked by limiting apps that send notifications to your phone and taking deliberately extended periods of time away from your phone.
Well done! You are among the masters of self-discipline. Cultivating a thriving life away from your phone is one of the best things you've done for yourself, help others.
Recommended articles
Google boss breaks silence on termination of Andrew Kibe's YouTube channel
Machoka at 70: Emotions run high during Citizen TV presenter's birthday [Video]
Africa's richest man Aliko Dangote poised to overtake another Russian billionaire Vladimir Lisin on Bloomberg billionaires list
Diwali 2022: Is Monday a public holiday in Kenya?
Details of Ngina Kenyatta's luxurious restaurant
Pulse Influencer Awards 2023!
Nigerian royal dignitaries, including four kings and a queen, expected to attend Museveni's 50th wedding anniversary celebrations
Mzee Kibor's will made public, revealing how vast wealth and millions will be distributed