Kinaesthesia: How aware of your own body are you? [Quiz]
Kinaesthesia, or body awareness, involves understanding how parts of your body move and connect. This #PulseQuiz will help you learn a few ways to stay connected to your body.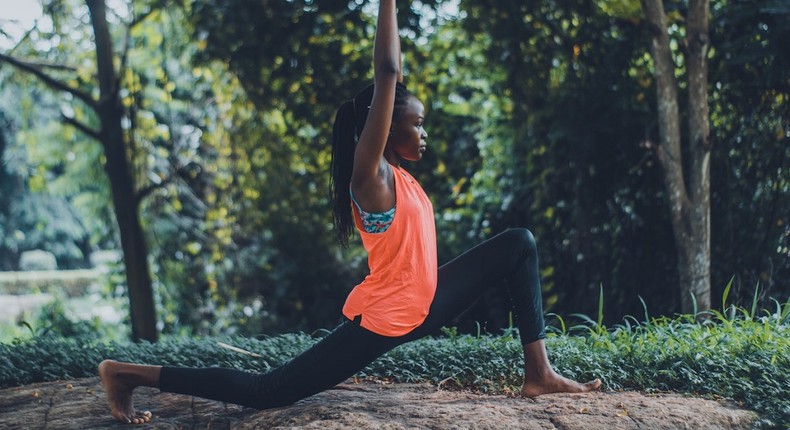 The nursery rhyme goes, "My head, my shoulders, my knees and my toes", then...
We laugh at those who couldn't reach their toes
Eyes, ears, nose and mouth
Ears, eyes, nose and mouth
If you are seated on a chair right now, can you tell how far up you are from the ground?
Yes, slightly more than the length of my leg from feet to knees
What does that have to do with anything?
Have you ever been described as clumsy?
Maybe as a teenager, not as an adult
Yes, I knock over and drop things all the time
Nope! I'm as steady as a surgeon
When was the last time you felt hunger pangs?
With this economy, every day!
Right before I took lunch today
Are you easily startled?
Yes! And very ticklish too
Which of these statements best describes you?
If I wanted, I could be a professional dancer. Dancing comes easy for me.
I don't understand people who randomly touch others when in conversation, it's not hygienic!
I'm very good at sporting activities like football, swimming, races, and most physical activities.
Which of these hand gestures was easiest for you to replicate?
A love heart using your indices and middle fingers
Double, overlapped rock-n-roll salutes
Thumb pinch and extended forearms
When you experience back pain, how do you remedy it?
Most times I'll just fix my posture
That's the cue, how I know I'm stressed
I just lie down and it normally goes away
What's something you could do as a child but you struggle to do as you get older?
Balancing my weight on one foot for a long time
The ability to eat anything without my body reacting to it
Sitting cross-legged on the floor for a long time
How would you rate your body awareness? (1 being very low and 10 being very high awareness)
Not too bad, but consider finding ways to increase your bodily awareness. Regular body scan meditations may be a good place to begin.
Great dancers and great athletes have a high degree of body awareness, probably from years of discipline and consistent training.
It's important to keep increasing your level of bodily awareness. Experts point out that it goes a long way in helping reduce stress & anxiety as well as learning how to tell when something isn't quite right in your body.
Recommended articles
African countries with the highest divorce rate
Machoka at 70: Emotions run high during Citizen TV presenter's birthday [Video]
Diwali 2022: Is Monday a public holiday in Kenya?
Akothee finally reveals reasons for separating from Omosh 1 month after wedding
Man, once a 'billionaire', recounts how he lost wealth, now sells his book on streets [Video]
Details of Ngina Kenyatta's luxurious restaurant
Zero Chills! Jackie Matubia's advice for Milly Chebby amid the unfollow drama
Nigerian royal dignitaries, including four kings and a queen, expected to attend Museveni's 50th wedding anniversary celebrations
Mzee Kibor's will made public, revealing how vast wealth and millions will be distributed