Millennials, let this quiz serve as notice that you are no longer a 'youth'
A millennials edition! In case you don't feel old already, this personality quiz will give you some perspective if you were born between 1981 and 2005.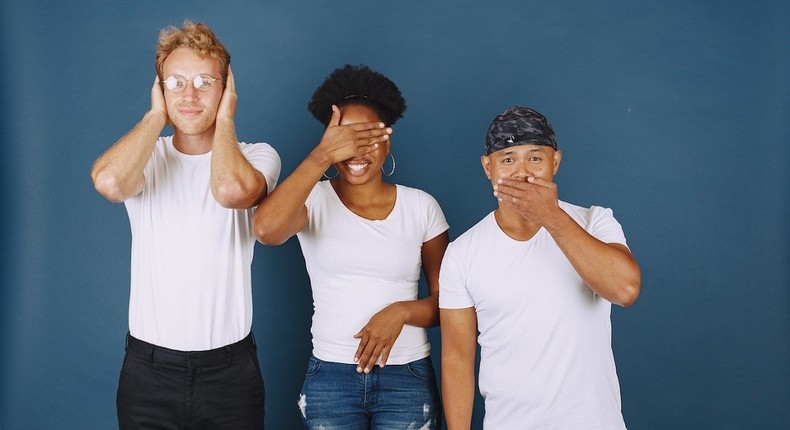 In which year were you born?
I'm just taking this quiz for fun!
You were in secondary school when this major reform happened in the Kenyan education sector
KCPE went from being scored out of 700 marks to 500 marks
The introduction of free primary education
Geography, History & Civics (G.H.C.) became Social Studies
I found all those things in primary school
By the time this reggae song made a comeback in matatu DJ mixes, you could legally order a drink in a bar
Your 1st email address...
...was just a random name developed at the cybercafe
...included some digits from a birthday date
...is the same one you still use on your devices
...could never be used for official business
Your 1st personal mixtape or playlist of your favourite songs was curated on...
A snack you associate with fond memories from before 'adulting' kicked in
When the head of the home still controlled the remote, this was the prime-time news anchor on KTN
When you think of the greatest Kenyan rappers, this group of artists comes to mind
Ukoo Flani MauMau, Mashifta, Kalamashaka, Wakamba Wawili
Nazizi, Abbas Kubaff, Kleptomaniax, E-Sir
Camp Mulla, Juliani, P-Unit, MDQ, STL
All of the above and more!
You know this random fact but can't understand why your mind still chooses to remember it
So far, you've been an eligible voter in how many of the past Kenyan General Elections?
I'll be eligible to vote for the first time in 2027
You are allowed to say 'back in the day', 'watoto wa siku hizi' and sit at tables where matters of national importance are discussed. Also, when the youth of Kenya are discussed, it's safe to assume no one is talking about you.
If you have good memory, you probably remember the year 1999 and crossing over into the new millennium like it was yesterday. Just for context, the year 2000 was actually 23 years ago.
You are among the youngest of the millennial generation and because of that, a lot of your experiences have been similar to a Zoomer's. We are here to remind you that you can no longer say "I'm in my 20s" it's more truthful to say "I'm approaching 30" as midlife beckons.
You've probably stumbled into this quiz out of curiosity. A lot of it may have seemed like ancient history to you.
Recommended articles
African countries with the highest divorce rate
Machoka at 70: Emotions run high during Citizen TV presenter's birthday [Video]
Diwali 2022: Is Monday a public holiday in Kenya?
Akothee finally reveals reasons for separating from Omosh 1 month after wedding
Man, once a 'billionaire', recounts how he lost wealth, now sells his book on streets [Video]
Details of Ngina Kenyatta's luxurious restaurant
Zero Chills! Jackie Matubia's advice for Milly Chebby amid the unfollow drama
Nigerian royal dignitaries, including four kings and a queen, expected to attend Museveni's 50th wedding anniversary celebrations
Mzee Kibor's will made public, revealing how vast wealth and millions will be distributed