Which famous Kenyan elephant was known as 'Queen of Tsavo'? [Quiz]
August 12 every year is celebrated as World Elephant Day, and is dedicated to the preservation and protection of the world's elephants. Test your knowledge of Kenya's elephants with this quiz.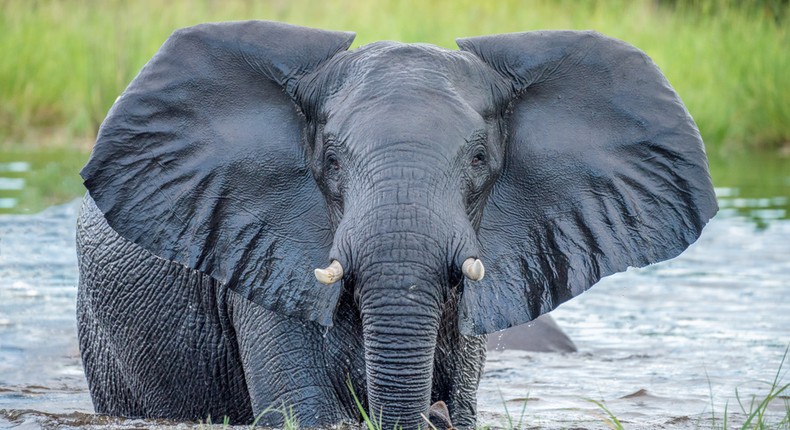 What is the estimated gestation period for an elephant?
An elephant is expectant for nearly 22 months and can give birth only once in two to four years
The elephant's wide ears are an adaptive feature which serves to...
Listening to their young ones
Cool their big bodies
Next question
Elephants are the biggest mammals on the planet and have no sweat glands, they therefore use their ears to help in cooling their bodies and regulating their temperatures
Elephants are known to have distinct family structures. What is the collective name for these family groups?
Elephants move in groups called herds
Which famous national reserve in Kenya is known for the highest elephant population and years of conservation efforts?
Maasai Mara National Reserve
Amboseli National Park
Next question
Amboseli has a world record for the longest elephant tusks and largest elephants. The park boasts the highest and the longest-studied elephant population in the world
The African bush elephant is the heaviest terrestrial mammal known to man, on average how much can one weigh?
An average adult African bush elephant can weigh up to 6,000 kilograms, making it the heaviest land mammal.
How do elephants contribute to maintaining the Savannah ecosystem in Kenya?
By climbing trees to disperse seeds
By producing venom to deter predators
By digging water holes
Next question
By digging water holes, elephants benefit other species who use the rescource
Which organisation is actively involved in elephant conservation in Kenya, focusing on anti-poaching efforts and habitat protection?
African Wildlife Foundation
PETA (People for the Ethical Treatment of Animals)
African Wildlife Foundation
Next question
The African Wildlife Foundation is the leading international conservation organization focused exclusively on Africa's wildlife and wild lands
In 1989, Kenya made a significant decision to combat ivory trade and elephant poaching. What was it?
Ban on the international trade in ivory imposed by the Convention on International Trade in Endangered Species
Introducing a program for captive breeding across different game reserves
Established a special police unit to deal with poaches
Ban on the international trade in ivory imposed by the Convention on International Trade in Endangered Species
Next question
Kenya's public destruction of its ivory stockpile in 1989 raised international awareness around the poaching issue, along with the 1989 ban on the international trade in ivory imposed by the Convention on International Trade in Endangered Species of Wild Fauna and Flora (CITES) which contributed to a measurable decline in elephant poaching and the recovery of their populations.
Which famous elephant at Kenya's Tsavo National Park was named 'Queen of Tsavo'
Dida, also known as Queen of Tsavo, was aged between 60 and 65 years, the upper age limit of an elephant in the wild who died in 2022. She was known for her iconic tusks.
As part of Kenya's legacy, the celebration and conservation of elephants is both environmental awareness and a sign of patriotism.
With a few more visits to National Parks you will be the next wildlife ambassador
You know enough about elephants to be an honorary ambassador!
Recommended articles
African countries with the highest divorce rate
Machoka at 70: Emotions run high during Citizen TV presenter's birthday [Video]
Diwali 2022: Is Monday a public holiday in Kenya?
Akothee finally reveals reasons for separating from Omosh 1 month after wedding
Man, once a 'billionaire', recounts how he lost wealth, now sells his book on streets [Video]
Details of Ngina Kenyatta's luxurious restaurant
Zero Chills! Jackie Matubia's advice for Milly Chebby amid the unfollow drama
Nigerian royal dignitaries, including four kings and a queen, expected to attend Museveni's 50th wedding anniversary celebrations
Mzee Kibor's will made public, revealing how vast wealth and millions will be distributed